Description
Price
Quantity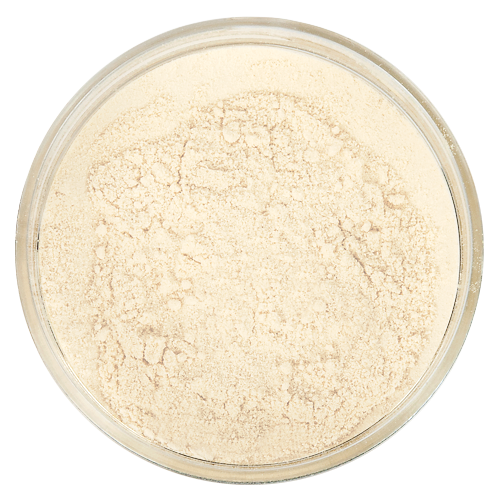 Spray Dried from choice grades of best quality honeys. 

Dry honey contains about 40% honey solids. 

Ingredients: Honey, wheat starch, soy flour, calcium stearate, hydroxylated lecithin. 

Keep contents in a closed cool dry area.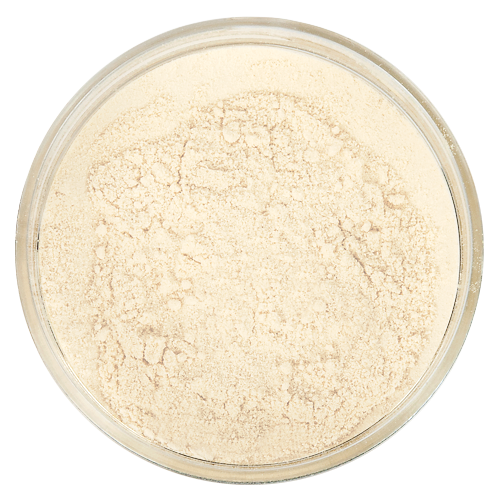 Made from spray dried pure maple syrup

 
Perfect for glazes, icings, and in baked goods
Bring a real Vermont maple flavor to your next creation!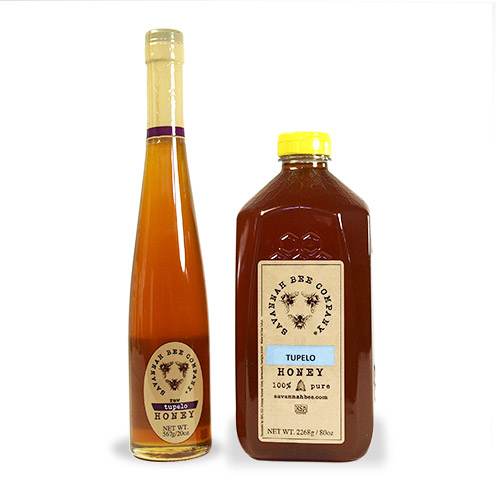 Tupelo Honey is the gold standard by which all other honey varieties are measured. For two weeks every spring, White (Ogeche) Tupelo Trees in the Southeastern swamps bloom with fine sunburst-shaped flowers that glisten with nectar. Savannah Bee Company Tupelo Honey has buttery undertones and a mellow, clean-finishing sweetness. It's like a thick, slow-moving river of liquid sunshine.

KSA Kosher Certified.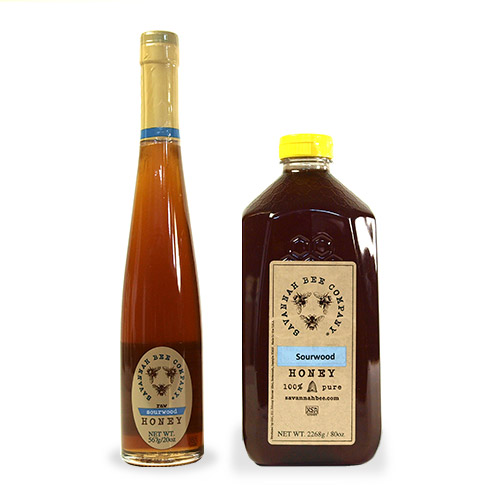 Sourwood trees blossom late in June through August and need generous sunshine and rain to produce enough flowers to yield a honey crop, so this Southern Appalachian favorite is only available in "vintage" years. When harvested, Sourwood honey has beautiful lavender hues that slowly darken to a dusky straw color as it ages. This award-winning honey is big and complex with hints of maple and spice. Sourwood Honey boasts huge flavor and it's bright enough for basting grilled chicken or pork tenderloin. For a real Southern treat, drizzle some warm Sourwood Honey on a big ol' stack of flapjacks!

KSA Kosher Certified.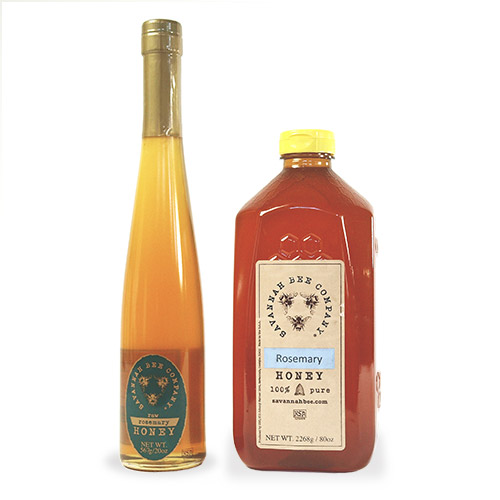 Savannah Bee Rosemary Honey is one of our most intricate and complex honey varieties. With native origins in Spain,
Rosmarinus officinalis
grows freely and blooms for an unusually long period of time. Its fresh, woodsy aroma and surprisingly herbaceous taste gives way to a delicately soft sweetness. Pair this premium honey with robust dishes like chicken, shrimp, pork and lamb for a noticeably herbal flavor and distinct sweetness.
This Rosemary honey is produced in a remote natural setting and is a product of wild growing Rosemary plants. Like all Savannah Bee honey varieties, this Rosemary honey is 100% pure and KSA certified.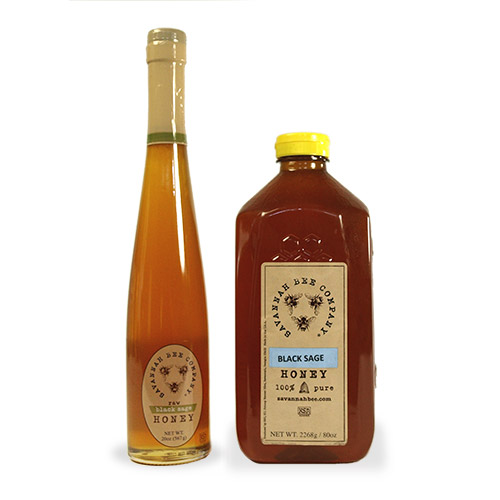 Salvia mellifera is a perennial shrub that grows in Southern California and northern Baja California, Mexico. To produce enough blossoms for honeybees to make a crop of Black Sage Honey, this desert plant must get just the right amount of rain at just the right time of year. Many years can pass before black sage plants experience this delicate balance of rainfall and aridness, which is one reason why Black Sage Honey is so special.
Black Sage Honey is slightly earthy and can be described as savory with notes of pepper. It also can contain notes of apple, berry, and vanilla. The subtle flavor and high level of fructose sugars make Black Sage Honey ideal for tea and coffee. It also pairs well with wine and cheese.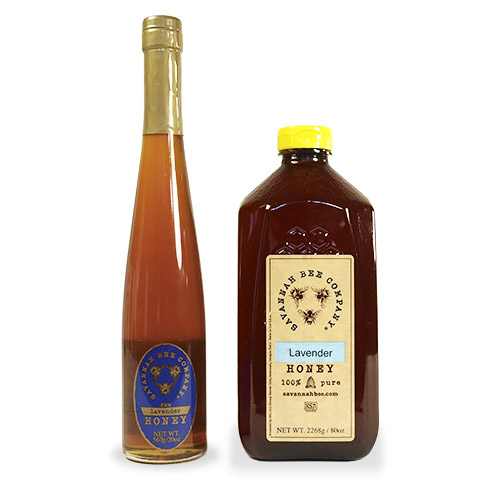 Lavender Honey is among the most prized varietals of honey. We source our wild lavender honey from the remote mountains of Southern Spain, where the bees harvest nectar from the most beautiful
Lavandula stoechas luisieri 
every year
during late spring and early summer. This premium international honey has a faint, floral aroma, and a subtle fruity finish, that is more delicate than other monofloral varietals. Its light color, slightly purple hue, and gentle flavor notes make it particularly complementary in mild tea and as a sugar substitute in baking.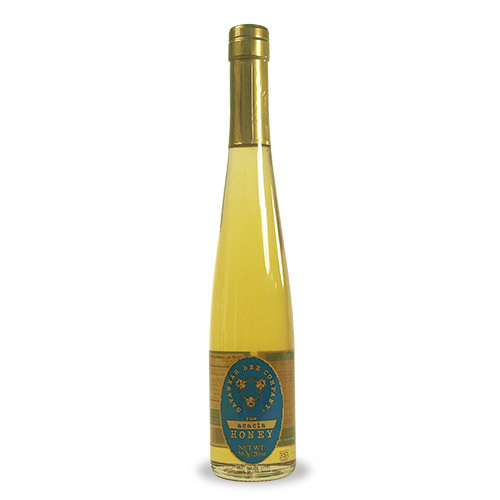 Our premium Acacia Honey hails from the glorious and pristine highlands of Hungary, just south of the Austrian border. The clean, light vanilla taste is perfection on the palate. This single-varietal gem is made from the delicate blossoms of the Acacia tree. One taste of this fine honey, and you will be an Acacia lover forever! This is honey perfection. Acacia Honey is very rare and dependent on a variety of climatic conditions. As always, our supply is limited and will not last very long. Sometimes folks refer to
Acacia
honey as
Moonflower
honey or
Water
honey.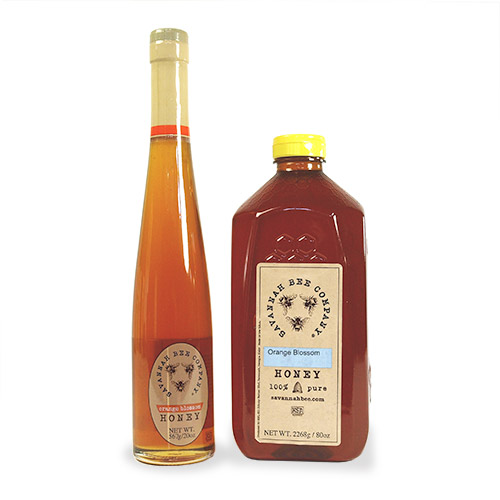 Savannah Bee Company Orange Blossom Honey explodes with bold sweetness and a subtle citrus flavor! Floral, fruity, and incredibly aromatic, this sunshine-soaked Florida orange grove honey is perfect baked into Baklava or drizzled over buttery French toast. Try Orange Blossom Honey as a dip for fresh figs, strawberries, and melon. This honey is our earliest harvest of the honey season and a sure sign that summer is on the way! 
KSA Kosher Certified.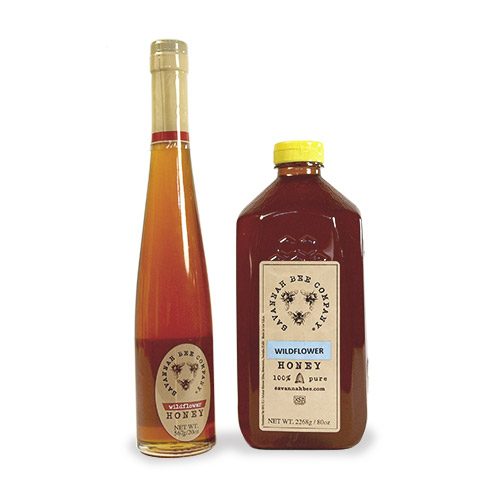 As pure and raw as it gets, Savannah Bee Company's Local Wildflower Honey is collected from White Holly, Gallberry, a little Sawtooth palmetto, or maybe Tulip Poplar. The flavor depends on the remote Georgia wildflower blossoms and the whimsy of the bees. This bright golden honey is rich and luscious, making it the perfect topping to a peanut butter and banana sandwich or a steamy latte. Our Wildflower Honey is Tupelo's little sister, she is Georgia in a jar! 
KSA Kosher Certified.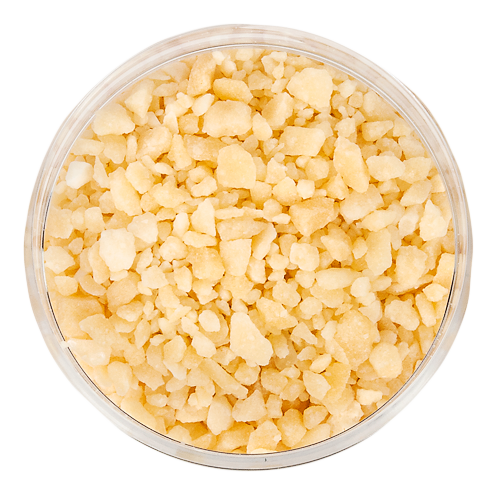 Unflavored popping candy
Can be added to chocolate
Use as a topping or garnish
Pop them in your mouth just for fun!