Description
Price
Quantity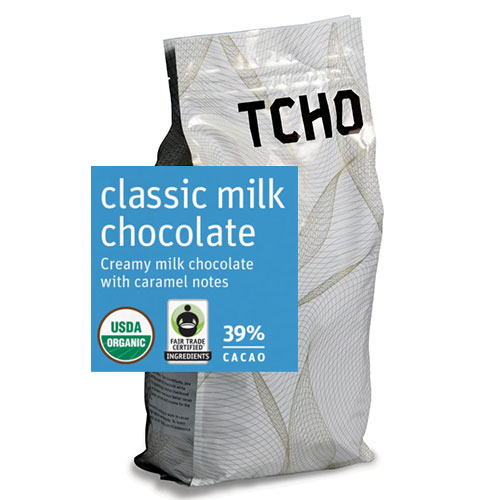 The classic milk chocolate you loved as a child, re-designed for adult tastes. 



TCHO 39% Milk Chocolate delivers rich caramel notes, accented with hints of butterscotch, almonds, cacao, and vanilla.



This is serious milk chocolate without the extra sugar, made with the highest grade local milk, and high quality cacao.




Sourced from Fair Trade and Organic cacao suppliers in Dominican Republic, Ecuador and Peru.



Fair Trade Certified by Fair Trade USA


Certified Kosher D by Earth Kosher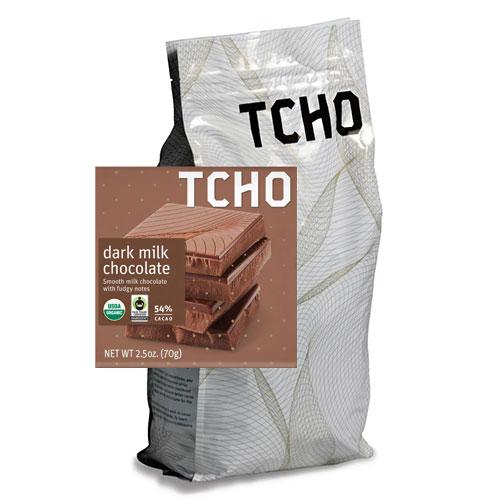 This is milk chocolate that goes straight to the pleasure center of your brain. And lights it up. 


TCHO's Dark Milk Chocolate, 54% cacao' ambitiously navigates the world between a dark and milk chocolate. 


While technically a milk chocolate, the high cocoa content results in a flavor profile that evokes thoughts of a dense chocolate ice cream. 


Intense chocolateness balanced by a decadent creaminess. 


This gateway chocolate has converted many dark chocolate purists into milk chocolate fans...and vice versa.


Multiple International Chocolate Award winner 


Fair Trade Certified by Fair Trade USA


USDA Organic


Certified Kosher D by Earth Kosher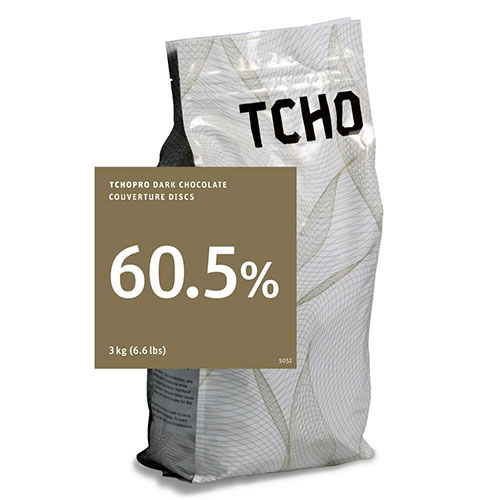 TCHO Pro couvertures are complex blends created with the highest quality flavor and flawless performance.



60.5% Dark Chocolate 

flavor profile: Elegant chocolatey flavors with hints of raisins, vanilla and a smooth lingering caramel finish.

 


Certified Kosher DE by Earth Kosher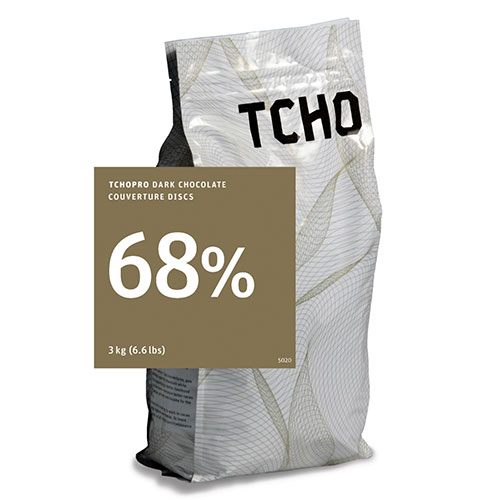 TCHO Pro couvertures are complex blends created with the highest quality flavor for flawless performance.




68% Dark flavor profile: Combines robust cocoa richness with notes of roasted coffee, nuts and raisins.



Certified Kosher DE by Earth Kosher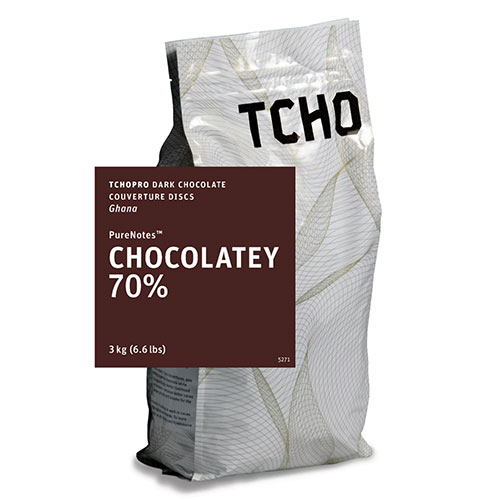 TCHO Pro couvertures are complex chocolates created with the highest quality flavor and flawless performance.



70% Dark 

flavor profile: Rich, intensely fudge-like flavor with hints of roasted malt and caramel.

 


Certified Kosher DE by Earth Kosher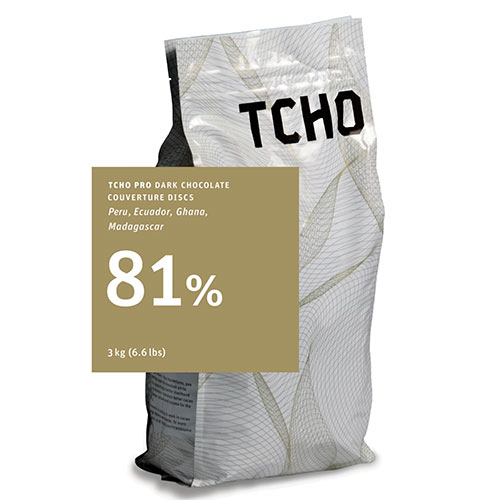 CHO Pro couvertures are complex blends created with the highest quality flavor and flawless performance.


81% Dark flavor profile: Complex fudgy notes with the slightest hint of raw almonds


Certified Kosher DE by Earth Kosher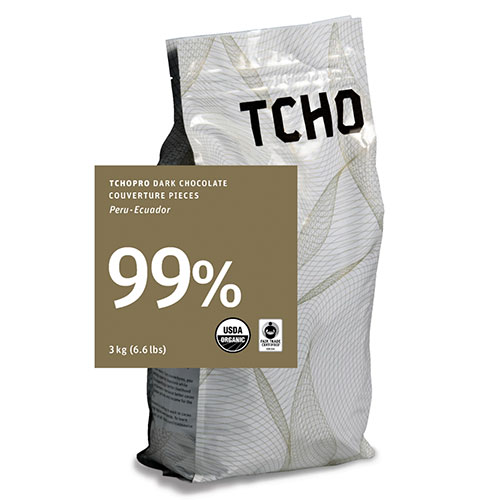 TCHO Pro couvertures are complex blends created with the highest quality flavor and flawless performance.




99% Unsweetened Dark 

flavor profile: Rich, complex, smooth unsweetened chocolate with toasty undertones and hints of espresso


Fair Trade Certified by Fair Trade USA


Certified Kosher DE by Earth Kosher


Organic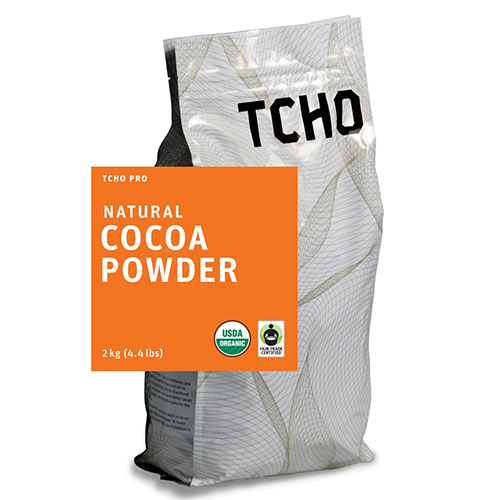 The powder you've always wanted, but never had.




The chocolate makers tested hundreds of bean samples to get to the perfect flavor notes for this natural cocoa powder




The cocoa beans were roasted, pressed and precisely fermented, then expertly blend them to an exceptional powder with rich chocolatey flavors balanced with a delicate acidity that performs beautifully in baking and cooking.



Fair Trade Certified by Fair Trade USA


Certified Kosher Parve by Earth Kosher


USDA Organic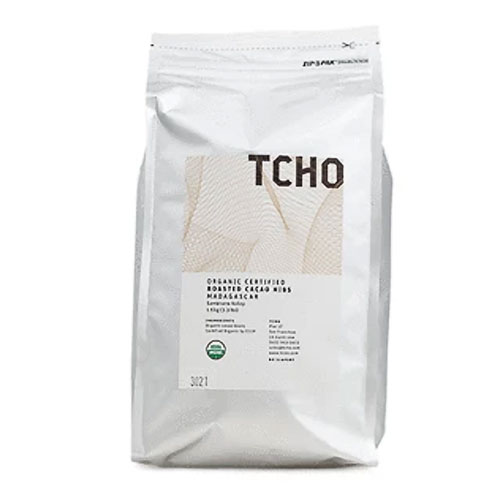 Small pieces of crushed, roasted cacao beans that have a unique nut-like crunch. 



These cacao nibs carry the outstanding quality of our cacao beans and have a deep, nutty, toasty chocolate flavor with hints of chicory and coffee.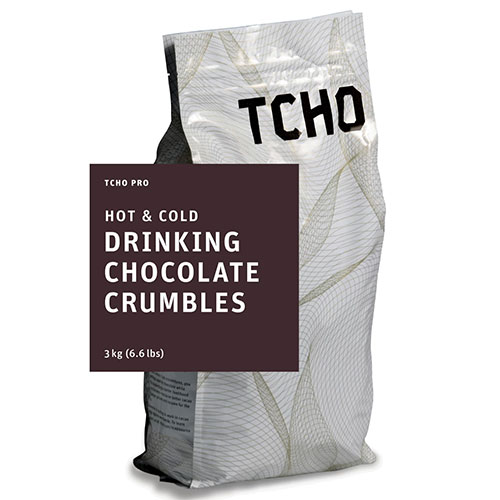 TCHO's dark chocolate crumbles are formulated to create an intensely rich, deep fudgy flavor.




Perfect for making a cozy cup of extraordinary hot chocolate, a refreshing iced chocolate drink.




Can be used to make velvety smooth chocolate sauce that can be used on anything!

 


Certified Kosher DE by Earth Kosher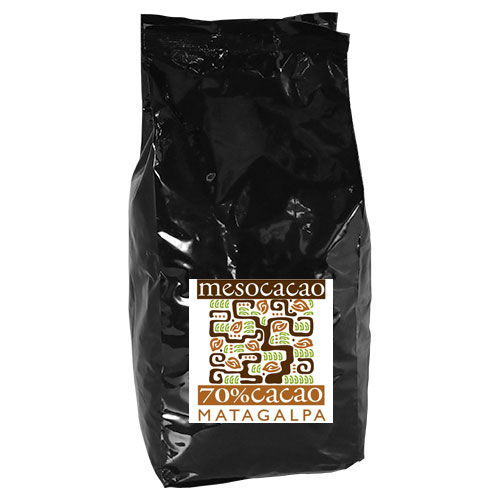 This chocolate is made from the cacao of numerous small farmers who harvest Trinitaro cacao trees indigenous to the land.


Easy to use coins


70% cacao mass (63% nibs + 7% origin cocoa butter), 29.7% raw cane sugar and 0.3% lecithin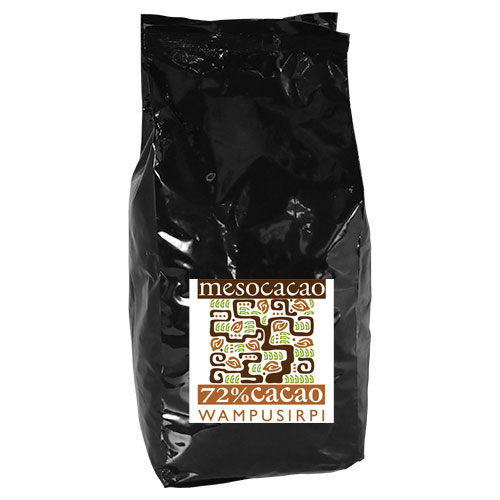 72% cacao mass (67% nibs + 5% origin cocoa butter)


27.7% raw cane sugar, 0.3% sunflower lecithin


Easy to use coins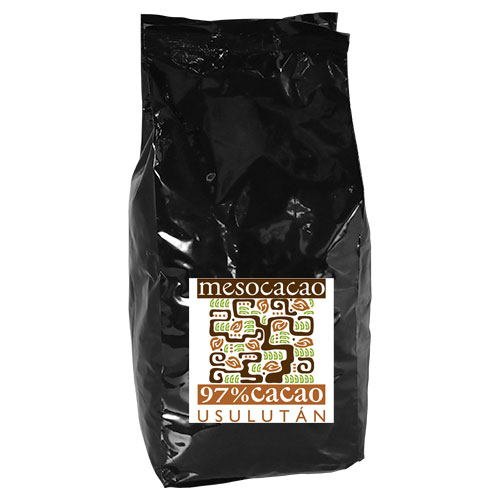 Single estate couverture


Easy to use coins


97% cocoa nibs + 3% sugar.  Nothing else.