Description
Price
Quantity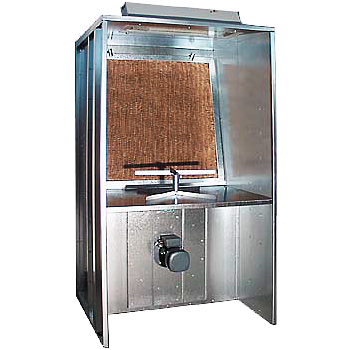 w/ Stainless Steel Panels
20 ga. stainless steel panels w/ 4 swivel casters. 

Overall Dimensions: 6'3" high x 3'7" wide x 3'4" deep

Fan is 9"

1160cfm

1/3 HP

120 volt. 

Set of 4 high capacity, high solids paper filters.

Shipped as a kit-Customer to assemble. 

Installation package complete with fasteners, hardware and sealants are included for assembly.
Manufacturer Item:
1008784
w/ Galvanized Steel Panels Sm
Galvanized Steel Airbrush Cabinet (20 Gauge) 

Overall Dimensions: 6' High x 2' 8" wide x 2' 10" deep. 

Caster base with 2 swivel casters and 2 swivel casters with locks 7.5"

925 CFM fan with 1/3 HP

120 volt enclosed fan cooled motor. 

Includes 4 paper filters
Manufacturer Item:
10011302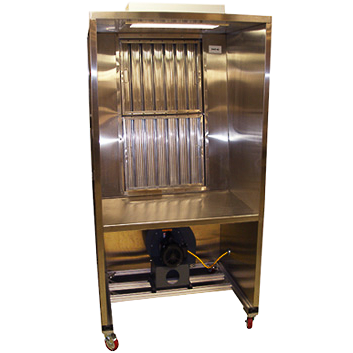 w/ Stainless Steel Panels Sm
Stainless Steel Airbrush Cabinet (20 Gauge) 

Overall Dimensions: 6' High x 2' 8" wide x 2' 10" deep. 

Caster base with 2 swivel casters and 2 swivel casters with locks 7.5"

925 CFM fan with 1/3 HP

120 volt enclosed fan cooled motor. 

Includes 4 paper filters
Manufacturer Item:
10011303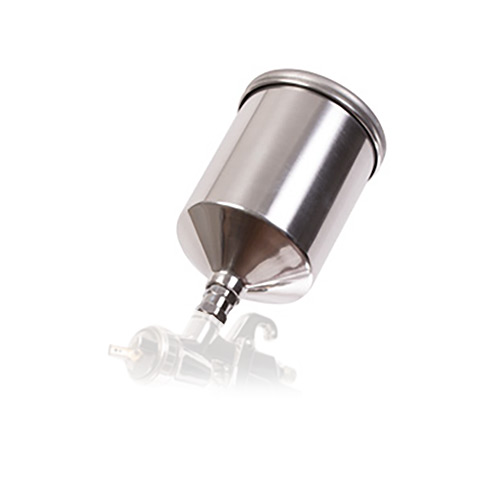 Metal or plastic cup for our LVLP Top Gravity Fed Spray Gun (Item # 801703)
Volume: 600cc / 600ml