Description
Price
Quantity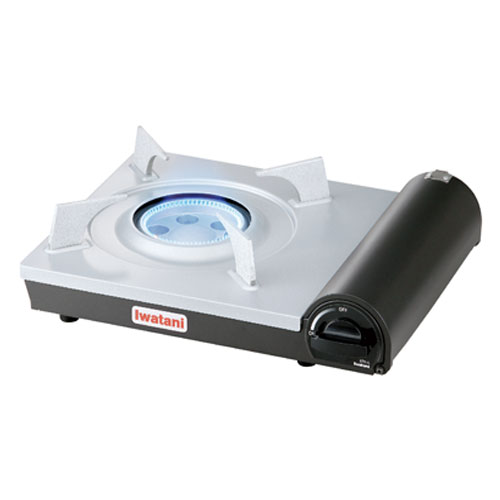 Iwatani 10,000BTU/H Portable
This is a high powered Iwatani butane stove for all your commercial indoor and outdoor cooking needs.


Maintains constant pressure as fuel is being consumed, providing maximum and consistent output for the entire life of the fuel canister.


Designed to safely accommodate pot/pan up to 11.5".


Equipped with non-stick steel drip pan for easy cleanup of messy spills.


10,000 BTU/hr 


Burning Time: Approx. 65 minutes (at max. power)


Product Dimensions: 13.1" x 10.8" x 3.5" (334mm x 274mm x 89mm)


Product Weight: 3.3lbs / 1.5kg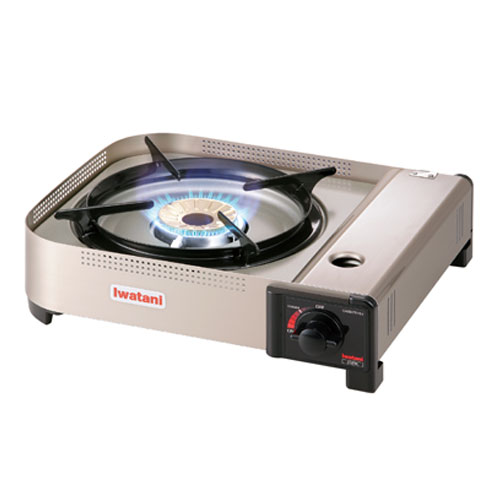 Iwatani 15,000BTU/H Portable
This is a high powered Iwatani butane stove for all your commercial indoor and outdoor cooking needs.
Maintains constant pressure as fuel is being consumed, providing maximum and consistent output for the entire life of the fuel canister.
Magnetic locking system for easy and safe fuel canister connection.
Double windbreaker system maximizes burn time.
Heat panel system increases fuel efficiency. 
Equipped with piezoelectric ignition and solid brass burner.
15,000 BTU/hr 
Burning Time: Approx. 55 minutes (at max. power)
Product Dimensions: 13.3" x 11.9" x 3.7" (337mm x 302mm x 93mm)
Product Weight: 4.2lbs / 1.9kg 
Includes carrying case.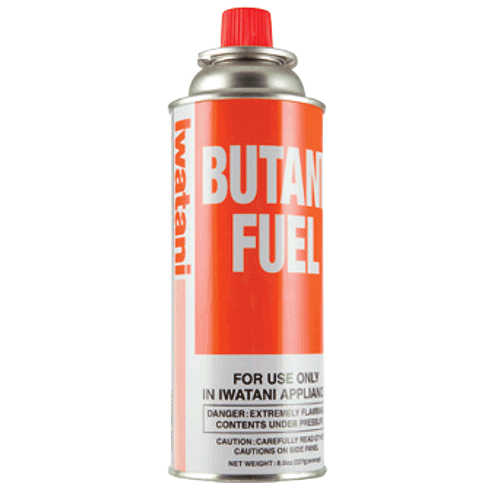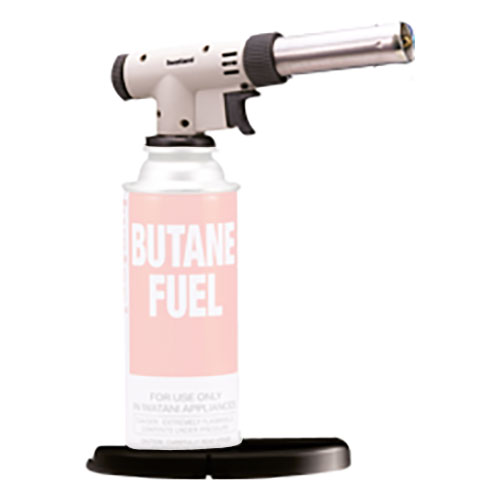 Finishing creme brulee is but one of many culinary uses of a high quality gas torch.
Can be used to sear brined white fish, or to finish off a rack of lamb cooked with sous vide!
Comes in handy if you're a sugar showpiece artist using our granulated isomalt (#508001).
Output: 6,300BTU/hr
Max. Flame Temperature: 2700°F/1500°C
Burning Time: Approx. 100 min. at max power
Product Dimensions: 7.7"(L) x 1.5"(W) x 2.9"(H)
Weight: 5.8 oz 
Stabilizing stand included
Butane Fuel sold separately.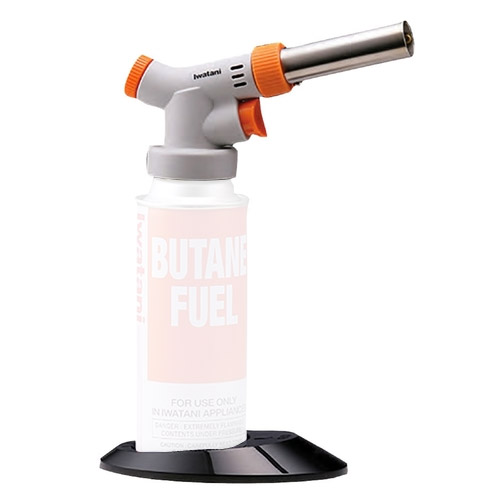 Finishing creme brulee is but one of the many culinary uses of a high quality gas torch.
Can be used to sear brined white fish, or to finish of a rack of lamb cooked with sous vide!
Comes in handy if you're a sugar showpiece artist using our granulated isomalt (#508001).
Dual gas controls for one hand operation
Hold button for continuous operation
Adjustable flame shape & strength
Anti-flare feature
Super high heat (2700°f/1500°c)
Heat generation: 6300 BTU
Includes stabilizing stand
Main torch unit dimensions: 6.9"/176mm (L) x 1.5"/39mm (W) x 3.1"/79mm (H) 
With butane canister and stabilizing stand: 7.4"/189mm (L) x 3.9"/100mm (W) x 10.0"/254mm (H)  
Main Torch Unit Weight: Approx. 0.41 lb/190g
Weight with butane canister and stabilizing stand: 1.27 lb/580g
Butane canister sold separately (item #818018)
Manufacturer Item:
CB-TC-CJ2